I wrote this article about the best face mask for basketball a month ago in the hopes that the entire country would be playing basketball in person.  I know there is a huge group of athletes that are playing basketball and other sports while wearing a mask so I hope this is useful article.
Disclaimer:  Everyone should try to social distance and this article is being written for when we can safely return to play.
Best Face Mask for Sports (Basketball)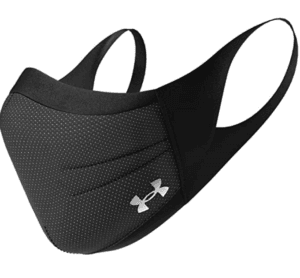 100% Polyester and drys well; Water-resistant outer shell 
Pull On closure that makes it easy to pull on and off
Machine Washable and Fits all faces
Made with UA materials and what I love it is  designed to be worn all day when you are playing sports or just walking around
It uses the UA Iso-Chill fabric that feels great next to the skin for face comfort
This is very washable and breadthable
Takes a beating and keeps on ticking
It has a very iInnovative stretchy nano polyester blend
Works in all season
This is a great fit and made of a breathable pure cotton face mask.
Great fit for when you are trying to outfit your entire team on a budget
Washable and reusable
Normal Size for Adult; Freely adjustable strap 
Multi-Layer Design; breathable outer layer; provides coverage for your all face and chin
Premium Quality; good permeability and comfortable fabric; Machine washable.
Wear comfortable for indoor and outdoor, used in walking, skiing, motorcycling, running, biking, trekking, mountain climbing, snowboarding, hunting, cycling and other activities, working out at the gym, running, school, grocery shopping, work, daily use, or when you need.
Made of cotton cloth, Washable & Reusable & Durable.
Adjustable stoppers for ear loops: Adjustable ear loops size meet most people's face types.
3D design: Ergonomic nose cutting, more Space for Breathing When Wearing a Mask.
Wide applications: The cloth face mask for outdoor usages, pollution, pollens, anti dust & wind protection, traveling, on airplanes, and more.
Easy to carry:3 x Resealable Bags,put it inside your pocket and bring it anywhere.
A lot of my players like these. They are easier to breadth and can just be thrown out at halftime or the end of the game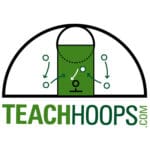 If you found this useful, don't forget to check out additional blog posts at TeachHoops.com. Also, check out TeachHoops on Facebook, Twitter, Instagram and YouTube.