Let's say at this stage in your career your skills are at point A and your goal is to get those...
read more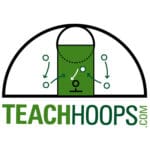 Teach Hoops Blog
Don't miss any of the Teach Hoop blog posts! Also, check out Teach Hoops on Facebook, Twitter, Instagram and YouTube.
Prices are Increasing Soon!
Coaching Record
461-131
(Overall Record – 80%)
12-Month Plan
Was $599.99