Basketball bench roles might not be the most glamorous, but having the right players in those spots often makes the difference between winning and losing. Fans often assume that coaches spend the majority of their time working with the starters. A team's first five on the floor normally represent the five top players on the squad. These players usually lead the team in minutes played and produce the most. But what happens when one (or more) of these players find himself in foul trouble or suffers an injury? At that point, the coach needs to turn to the reserves for a boost.
The best basketball teams enter their season with defined bench roles for subs to play. These players might not be among the starting five, but knowing exactly what they'll need to do when called upon helps them focus and prepare. This is an unspoken but integral element of teamwork and team building. Having the right makeup and mix of subs on a bench will elevate any team's ceiling.
Here's a look at four key bench roles for any successful basketball team to have.
Basketball Bench Roles
No matter how good a starting five might be, no team is complete without a deep and reliable bench. Subs can often change the trajectory and feel of a game. And when these bench players check into the basketball game with defined roles, they can excel.
The Defensive Stopper
While some squads slot their defensive stopper with the starters, having a lockdown defender among your reserves can completely throw off an opposing team's best scoring option. Ideally, this player is someone who can stop dribble penetration, keeps a dominant post player from scoring, or denies the hot shooter touches.
If you can get some steals and generate some turnovers even better. The more of these you can do, the sooner you'll get off the bench and the more you'll play. Of course, if you can't do any of these things without fouling too much you'll be right back on the bench.
The Rebounder
Teams need offensive rebounds to gain extra possessions, get put backs, and draw fouls. A well-timed offensive board might lead to an open three or dispirit a taxed defense. On the other end, defensive rebounds end your opponent's offensive possession and might just start a fast break break. Either way, rebounds impact the game immediately.
Building your bench with a top-flight rebounder will change the course of a quarter, if not an entire game. On my team, the leading rebounder off the bench gets to decide where we eat after the game.
The Energy Boost
Sometimes, the starters just come out flat. This may happen at the tip, or perhaps after a halftime lull. Regardless of when it happens, coaches value a sub who provides the energy boost the team needs. The stats might not appear in the box score, but everyone can see the importance of players filling basketball bench roles like this.
Taking charges, diving on loose balls, chasing down long rebounds, talking of defense, high-fiving teammates are all ways that subs can change the momentum of the game once they are on the floor. High energy is contagious and your attitude and hustle may get everyone else playing with greater intensity. Who knows how long you'll be in the game so go full blast and leave it all on the floor.
The Microwave (Instant Offense)
The NBA's Detroit Pistons sported a key player on their two championship teams in the late '80s who provided an offensive spark off the bench. Vinnie Johnson earned his nickname, the Microwave, thanks to his ability to heat up quickly and score points when subbed in. Having a reliable scoring threat fill one of these pivotal basketball bench roles often leads to consistent winning.
It's important that these players find the flow of the game quickly, instead of recklessly flinging shots while cold. But after a few trips up and down the floor, this player should look to hit that open three, or grab good position down low to a quick layup. In the open court, this player attacks with control and pressures the defense.
---
---
Resources:
---
Coaching Youth Hoops Podcast: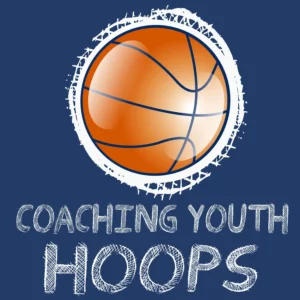 ---
If you found this useful, don't forget to check out additional blog posts at TeachHoops.com. Also, check out TeachHoops on Facebook, Twitter, Instagram and YouTube.
---
Looking for some Great Team Gifts? 
Head over to CandiceGriffyDesigns.com and get 15% off with the promo code: TEACHHOOPS15
Sports Jersey Portraits
Hand painted jersey portraits make a great gift for Senior Night or Banquets.  They have worked hard and pushed themselves to the limit physically and emotionally.  Give them a gift that will be cherished long after they graduate.