This much we know is certain: winning teams have common characteristics that separate them from losing teams. It's no secret. As a matter of fact, I would say they are not just characteristics; they are actually high character-driven traits. Perhaps among the most important of these winning basketball traits is sacrifice.
Key to Winning Basketball: Sacrifice
The ultimate trait is that of self-sacrifice, i.e. the ability to give up one's personal glory for the success and betterment of the team.
I've been fortunate to witness firsthand how critical this is to success at the highest level. Who knows if we will get to The NBA Finals, but what I do know is that the two teams that reach the Finals will have highly talented players giving of themselves so that the team can win it all. It's a rule of success at every championship level!
Giving up touches, giving up shots, giving up personal accolades, giving up your body by taking a charge or diving for a loose ball…that's what championships are built on. These are the ultimate player sacrifices. Knowing and believing that what we do together is far more daunting to our opponent than what we do on our own. Opponents can handle individuals; it's the true teams that are so difficult to beat!
So each player has to have that personal talk with himself. Does he want to win scoring titles or championships? Get his name in the paper or on a championship trophy? Be the best player on the team or the best team in the nation? How much work ethic does he have?
We know how championship caliber players would answer these questions, but you need to know how your players will answer these questions! That will give you a great indication of how far you may be able to go this coming season.
---
---
Resources:
---
Coaching Youth Hoops Podcast: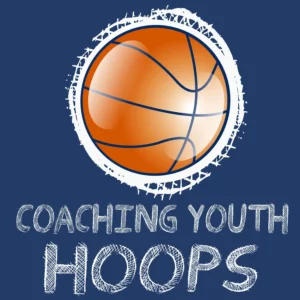 ---
If you found this useful, don't forget to check out additional blog posts at TeachHoops.com. Also, check out TeachHoops on Facebook, Twitter, Instagram and YouTube.
---
Looking for some Great Team Gifts? 
Head over to CandiceGriffyDesigns.com and get 15% off with the promo code: TEACHHOOPS15
Sports Jersey Portraits
Hand painted jersey portraits make a great gift for Senior Night or Banquets.  They have worked hard and pushed themselves to the limit physically and emotionally.  Give them a gift that will be cherished long after they graduate.