Let's say at this stage in your career your skills are at point A and your goal is to get those same skills to point B. What is the quickest way to get your basketball skill set there? There is really only one answer and it is daily, repetitious, and purposeful practice!
Purposeful means that you are following a proven and workable plan. Repetitious means you are practicing the desired skill over and over and over again. Those two are the easy parts of the formula. It's the daily requirement that's the stumbling block!
The 10 Million Dollar Basketball Skill Set
At first thought it seems like shooting 2100 jump shots on a Saturday would be the same as shooting 300 shots a day for 7 straight days but it's not. It's the daily consistency that is going to strengthen your muscle memory and ultimately improve that skill. The same is true with passing, ball handling, post moves, defensive techniques, etc.
Think about this for a second:
If you take a penny and double it every day for 31 days, you'll soon have more than 10 million dollars. However, if you only double it every other day for 31 days, you'll wind up with $163.00. And if you choose to only add seven cents every Saturday instead of worrying about it every day you will finish the month with 29 cents. Ten million dollars versus $163.00 versus 29 cents.
Pete Maravich, Larry Bird, Michael Jordan, Kevin Durrant, and Chris Paul are just a few of the many professional basketball players whose daily work ethics are legendary. Sometimes we see players like these and think to ourselves, "Well, if I made tons of money to play in the NBA, I'd work out hard every day too!" They don't work out every day because they're successful. . . .they're successful because they work out every day!
Daily Work Takes Sacrifice
It's not easy working on your game every day. On some days you're going to be more tired than usual and on other days your friends are going to insist that you hang out with them instead of spending time in the gym. You have to have an extraordinary amount of self discipline to ignore all of the distractions that constantly tempt you from doing what's important. (It might help you memorize the quote, "The things that matter the most should never be at the mercy of things that matter the least.")
What is easy is telling yourself that missing a day every now and then is okay and that you'll make it up some other time. The first time you miss you feel a little guilty about it, but you soon get over it. Then before you know it you're missing more and more days without even thinking twice about it. Soon you decide just to do all your extra skill work just on Saturdays and you know what that gets you.
So I guess the question you have to ask yourself is, "Do I want a $10 million skill set or a 29 cent skill set?
Only you can answer that question and only you can do something about it!
---
---
Resources:
---
Coach Unplugged Podcast: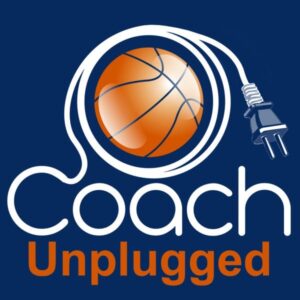 ---
If you found this useful, don't forget to check out additional blog posts at TeachHoops.com. Also, check out TeachHoops on Facebook, Twitter, Instagram and YouTube.
---
Looking for some Great Team Gifts? 
Head over to CandiceGriffyDesigns.com and get 15% off with the promo code: TEACHHOOPS15
Sports Jersey Portraits
Hand painted jersey portraits make a great gift for Senior Night or Banquets.  They have worked hard and pushed themselves to the limit physically and emotionally.  Give them a gift that will be cherished long after they graduate.