No matter the level, every basketball coach is always searching for ways to improve their team. Finding the right ways to motivate your team might be one of the most difficult tasks facing any coach. Old methods might not reach the players of today in the same way. So it's on coaches to find new and innovative tactics to deploy. That brings us to the University of Central Florida Women's Basketball Team and their use of the 10/50 Rule. 
The 10/50 Rule for Improvement
UCF's 10/50 Rule aims inspire players to improve their lives both on and off the court. This rule states that you should always play to your strengths yet continue to work on your weaknesses.
To implement the 10/50 Rule you should do two things:
strive to improve those things that you already do well by 10 percent
decrease your weaknesses by 50 percent
The players are taught that the first thing they must do is to make an honest evaluation of all their strengths and weaknesses. Then they are left with the following thoughts and ideas:
There are certain things within their control and they must control the controllables.
No one has to do anything incredible
Everyone knows what they can get better at, and what they need to do less of or eliminate altogether.
Do what we are asked to do 10% better.
Don't let the things that keep you from doing what you need to do occupy your mind.
Make it happen before it happens.
It takes work, not luck.
As you start to think about organizing your spring and individual workouts consider using the 10/50 Rule to get a huge advantage over your competition.
---
---
Resources:
---
Coach Unplugged Podcast: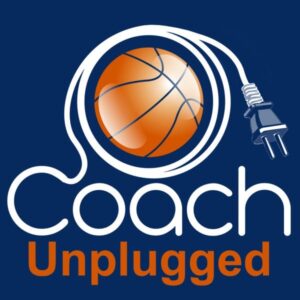 ---
If you found this useful, don't forget to check out additional blog posts at TeachHoops.com. Also, check out TeachHoops on Facebook, Twitter, Instagram and YouTube.
---
Looking for some Great Team Gifts? 
Head over to CandiceGriffyDesigns.com and get 15% off with the promo code: TEACHHOOPS15
Sports Jersey Portraits
Hand painted jersey portraits make a great gift for Senior Night or Banquets.  They have worked hard and pushed themselves to the limit physically and emotionally.  Give them a gift that will be cherished long after they graduate.