One of the most engaging aspects of the TeachHoops.com community is the ability to connect with coaches throughout the nation and all over the world. In this basketball coach interview, Coach Collins connects with Coach Eric Bridgeland to discuss his basketball journey and his approach to the game.
Basketball Coach Interview
Eric Bridgeland is the head men's basketball coach at the University of Redlands in Redlands, California.
Bridgeland arrived at Redlands as an esteemed NCAA Division III coach from Whitman College in Walla Walla, Washington. There he led the Blues to three Northwest Conference (NWC) titles and six runner-up finishes. During the last five years, Whitman has qualified for the NCAA tournament each season and advanced to the Sweet-16, Elite-8, and Final Four. His 2019 seniors graduated as the winningest class in NCAA Division III history. And they contributed to three undefeated titles in NWC action and a 67-conference game win streak.
In 12 seasons at Whitman, Bridgeland posted an impressive record of 245-87 (.738) and an NWC mark of 132-44 (.750%). In addition, he owns multiple national, regional, and conference coach of the year awards. His teams consistently land among the national rankings, as highlighted by the No. 1 spot on the D3hoops.com poll late in the 2017 season.
Prior to coaching at Whitman, he served as the head coach at the University of Puget Sound (WA) for five seasons. After taking over a program that had one winning season in the previous nine, Bridgeland and the Loggers put together a stretch of three consecutive NWC titles, three NCAA appearances, and a No. 8 ranking.
Overall, Bridgeland has coached one national player of the year, 12 All-Americans, six conference MVPs, and 40 all-conference selections.  He also sent another student-athlete to the NBA combine as one of only five Division III players to be invited in the history of the league.
Check out the Teach Hoops exclusive interview with Coach Bridgeland below. This discussion came in 2019, prior to Bridgeland's joining the Bulldogs in Redlands.
Resources:
Coach Unplugged Podcast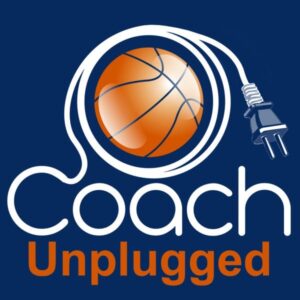 Ep: 951 Interview With Eric Bridgeland ( Part 1)
Ep: 952 Interview With Eric Bridgeland ( Part 2)
Downloadable PDF Content: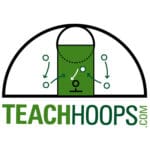 If you found this useful, don't forget to check out additional blog posts at TeachHoops.com. Also, check out TeachHoops on Facebook, Twitter, Instagram and YouTube.