One of the most engaging aspects of the TeachHoops.com community is the ability to connect with coaches throughout the nation and all over the world. In this basketball coach interview, Coach Collins talks with basketball coaching with Liam Flynn in this wide ranging interview.
Basketball Coaching Interview: Liam Flynn
A brief version of Liam's resume is below: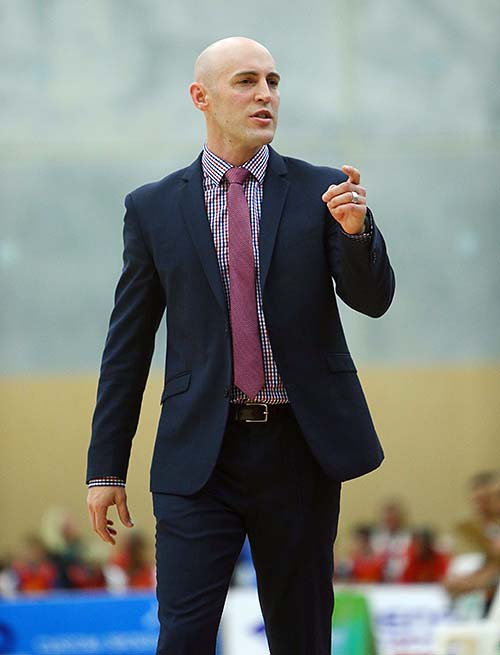 His International Experience includes NBA Consultant, Coach in the German Bunderliga and New Zealand NZNBL.
He sports six years of Australian NBL Coaching experience. He was an assistant coach with the Townsville Crocodiles from 2010-2012. In addition, he assisted with the Adelaide 36ers from 2008-2010.
Flynn has 15 years of State League/ABA Coaching Experience. With the Sturt Sabres, Townsville Heat, Southern Districts Spartans.
He has 12 years of experience with State Teams. Such as: QLD U/18 Boys, SA Metro U/16 Boys & U/18 Boys; South Australia U/20 Men
Flynn also has 20 years experience at Junior Representative Level, with Sturt (SA), Southern Districts (QLD) – U/12s through to U/20s
He holds a Masters in Sports Coaching from University of Queensland, as well as a NCAS Level 2 Coaching Accreditation.
In the coaching interview below, Coach Collins and Coach Flynn discuss basketball practice planning, positioning, and what he looks for in a player. Check it out!
Click here for Coach Liam Flynn Twitter!
Resources:
Coach Unplugged Podcast
PDF Download
If you found this useful, don't forget to check out additional blog posts at TeachHoops.com. Also, check out TeachHoops on Facebook, Twitter, Instagram and YouTube.