One of the most engaging aspects of the TeachHoops.com community is the ability to connect with coaches from all over. In this basketball coach interview, Coach Collins talks with basketball coaching with Jim Boone.
Basketball Coaching Interview
In this basketball coaching interview, Collins discusses a variety of topics with University of Arkansas Fort Smith head coach Jim Boone. Known for his backline defense, Boone takes a no-nonsense approach to his team.
Boone enters his third season as the UAFS head in 2021-22. However, this is his 36th year overall as a head coach at the NCAA Division I and II levels.  The veteran leader ranks eighth nationally in wins among active coaches, as well as 32nd all-time.  In addition, Boone stands only 24 wins away from reaching a career milestone of 600 wins.
Coach Boone's career record subsequently speaks to his success on the hardwood. But his real niche has been creating championship cultures. Coaching at NCAA Division II programs, Boone posted a 483-278 (.635) mark. He guided each of his previous four Division II stops to the NCAA Tournament, an unprecedented accomplishment. In addition, Boone's teams have won eight conference championships. He also has five tournament titles. This is in addition to 12 postseason appearances.
Don't miss the interview from the Teach Hoops YouTube channel below.
Resources:
Coach Unplugged Podcast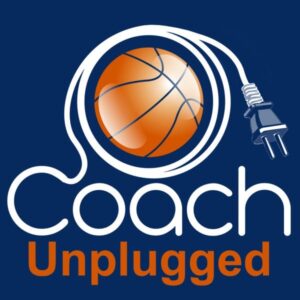 Contant Information
Jim Boone, Head Basketball Coach, University of Arkansas Fort Smith – Twitter: @CoachJimBoone