Finding an identity for a team stands as one of the most unique challenges for coaches. Building a Basketball Brand, Culture and Program, not matter the level, must be done on a solid foundation. Without clear principles, the program might drift along listless and without direction. For coaches, creating an environment to empower the student-athletes remains one of the most important undertakings.
Building a Basketball Brand, Culture and Program
Coach Heath Neal joined Coach Collins to discuss Building a Basketball Brand, Culture and Program on the Teach Hoops YouTube channel and Coach Unplugged podcast.
In this wide ranging interview, Coach Neal discussed his journey to becoming the head girls basketball coach at Pea Ridge High school, in Pea Ridge, Arkansas. Neal went from Arkansas State University to the US Navy. He served for five years and deployed all over the world. That military training still informs much of his coaching approach.
After the military, Neal returned to the University of Arkansas to finish his degree. There, he became a student athletic trainer for the Razorback football team, then led by Bobby Petrino.
In his five years coaching at Pea Ridge, Neal's compiled a 78-47 record overall and a finish in the elite eight of the state tournament.
Core Values
An important foundation for any program to build upon is a definitive set of values. These core values inform everything within the program, from commitment to the players, to communication with families.
For Coach Neal, the core values that support his program are: Truth, Trust, Togetherness, Integrity, Competitiveness, Competition, Effort and Intensity.
Neal notes building a basketball brand players and the community will be excited for is key. He says:
"Confidence is earned through detailed preparation."
In addition, Neal says building the program relationship driven. Connections within the community help build excitement. And that excitement ultimately leads to positive support.
Coaches must remember the importance of their position. A coach remains one of the most influential individuals in society. A coach will influence more people in one year than most people in a lifetime.
Check out the interview in the resources below.
Resources:
Coach Unplugged Podcast: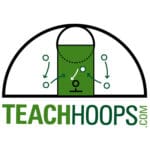 If you found this useful, don't forget to check out additional blog posts at TeachHoops.com. Also, check out TeachHoops on Facebook, Twitter, Instagram and YouTube.