Coaches are great thieves. Resources, materials and terminology are often swapped online, at clinics, and even during basketball games. But where coaches can introduce the most unique elements comes in the specific development of a program's culture. Building a basketball program comes down to what commitments a coach wants to make.
Building a Basketball Program
Coach Collins sat down with Coach Burton Uwarow to discuss building a basketball program. In this video on the Teach Hoops YouTube channel, the two went through the ins and outs of establishing an identity. This establishment involved specific commitments and focuses coaches need to consider when starting their programs.
Coach Uwarow, from Greenville, South Carolina, said the coaches he played for growing up and coached with greatly influenced his coaching philosophy. Uwarow also listed resources from Bob Hurley, Mike Krzyzewski, Pat Summitt, John Wooden and Morgan Wootten as significant influences as well.
Uwarow called commitment and passion his driving forces. He also acknowledged building a program also involves gathering resources. Supplementing budgets from an athletic department through fundraisers stands as an unwelcome but important task for any program.
Among the most important elements he named, Uwarow stressed organization, player discipline and parent-coach relationships.
Check out the full interview with Coach Uwarow below.
Resources:
Coach Unplugged Podcast: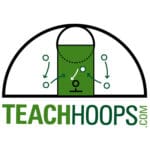 If you found this useful, don't forget to check out additional blog posts at TeachHoops.com. Also, check out TeachHoops on Facebook, Twitter, Instagram and YouTube.