Youth player development can be an avenue for coaches to share their love of the game. But if a team is going to be successful, it takes more than just love. Coaches are tasked with improving players both individually and within the context of the team. And during the planning stages, including a favorite basketball drill might make practice all the more enjoyable.
Coach Nabil Murad has been working in the Education & Sports Sector for more than 10 years. Nabil has a proven track record of developing players to achieve their full potential using tailored development programs and a variety of motivational methods. Murad is currently in Austria working with Gmunden Swans youth basketball program to develop players along the player development pathway.
Murad joined Coach Collins to discuss practice planning, youth player development and his favorite basketball drill.
Favorite Basketball Drill: One-Way Basket
This is a full-court competitive practice game that allows coaches to install a specific play or set, while also practice key defensive principles. In the half court, the offense runs their first action against a full compliment of defenders. If this action results in a basket, then the offense and defense switch. But if the defense gets a stop, then it's a full court game.
The defensive stop flows into transition offense as that squad seeks to score. Only points scored off of defensive stops count in this competitive practice game. This game should flow back and forth for several minutes before coaches change anything.
Emphasis: Defense. Basketball coaches that incorporate this competitive practice game look to establish the mindset that the team needs to focus on getting defensive stops before getting to the offensive end of the floor.
Resources:
Coach Unplugged Podcast: 
Ep: 676. Drill of the Day – Coach Nabil Murad Favorite Drill(s)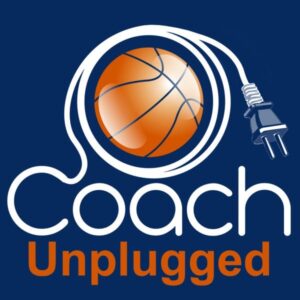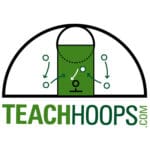 If you found this useful, don't forget to check out additional blog posts at TeachHoops.com. Also, check out TeachHoops on Facebook, Twitter, Instagram and YouTube.