Most basketball coaches often search for staples for their practices. These staples always make it on the practice plan, no matter what the focus of that day might be. Players become comfortable with these progressions and often master specific skills over the course of the season. One of the most valuable basketball practice staples is 4-on-4 Cut Throat.
4-on-4 Cut Throat stands as a favorite drill among young players because of its game-like nature. For coaches, 4-on-4 Cut Throat provides each basketball practice with the opportunity to stress and develop specific elements of the game.
4-on-4 Cut Throat Basketball
4-on-4 Cut Throat is a high-energy, high-movement drill. Coaches divide their teams into sets of four, with two groups on the floor at all times. Through each progression, players navigate the possession, looking to score or get a stop. As each possession ends, the successful team (the one that scored or made the stop) stays on the floor, while the losing group comes off. The waiting team comes on and fills the vacancy.
Coaches can allow the players to free play, or can install specific needs in a possession. The free-flowing nature of the drill allows players to learn on the fly. Whatever a coach decides to emphasize in the drill often translates directly to the game.
Once the players are on the floor, coaches layer specific commands into a possession. If a coach wants to focus on spacing, they might outlaw ball screen. If a coach wants to focus on movement, maybe players must pass and pick away. There are any number of layers that can be added to this drill.
The emphasis of this drill is to build solid offensive and defensive habits. The goal for each team remains staying on offense. Although this drill can be altered to be 5-on-5 or 3-on-3, the 4-on-4 set up might be the most effective for incorporating specific offensive elements. 5-on-5 tends to get bogged down in the half court, especially with good defensive teams. And 3-on-3 often provides the offense with too much space.
The hidden value of this drill remains the opportunity for coaches to provide direct instruction to the teams that lose a possession. As the losing team comes off the floor, a coach can immediately pull them aside and talk through what went wrong while the other two teams progress through the drill.
4-on-4 Cut Throat Basketball Resources:
Coach Unplugged Podcast:
Ep: 818 Drill of the Day with Coach Lynch (4-on-4 Cut Throat)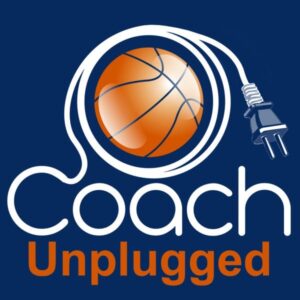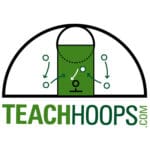 If you found this useful, don't forget to check out additional blog posts at TeachHoops.com. Also, check out TeachHoops on Facebook, Twitter, Instagram and YouTube.