This much we know is certain: winning teams have common characteristics that separate them from losing teams. It's no secret. As a matter of fact, I would say they are not just characteristics; they are actually high character-driven traits. Perhaps among the most important of these winning basketball traits is attitude.
Basketball Attitude
There is just not enough practice time in a given season at any level for skill development. A player truly grows through being what I call a gym rat. A gym rat is someone who lives in the gym or on the courts working on their game.
Gym Rats are continuing to decrease every year in my opinion. I feel that players have come accustomed to coaches organizing their skill time opportunities for them. As if coaches don't set times and opportunities for players then the growth often doesn't happen. We have now become a generation of convenience and having things done for us. I am sure if players could just purchase an App to get better they would.
At the college level, we recruit kids with high character and value hard work. Our job is often easier then coaches who coach high school or younger when it comes to skill development. For example, there were times this past summer the doors closed at midnight in our gym. I am telling you this not to brag, but to provide the results of the hard work that happened. We won our first state title in school history with having 4 all-conference players this past season.
Building Basketball Attitude in the Summer
Summer development benefits the whole team. You cannot simply win with one or two players that put up a lot points. For example, when I coached HS I had player scored 530 points in his senior season. We completed the season with only 5 wins. Why? Not enough scoring from others and easy to defend of our tactics.
Take a look at the winning teams in the last few years: Villanova, Golden State, North Carolina, Gonzaga, and even our team this season. If you view these team's statistics, you would notice a trend of 4 to 5 players scoring in double figures every game. I believe role players still exist in some capacity and often are glue kids for a team, but coaching basketball is easy when you have multiple players that can score. It's hard to defend and scout. Also, I think as a coach you can keep your offensive system very simple with many players that can score. You allow them to create and score on reads and reaction. We were able to complex our defense this season, which made it very difficult for other teams to compete with us.
The more commitment you get from players in the summer, especially dedication in skill development that team becomes harder to defend. Better players and deeper bench equals better practices as well. Practices become more competitive with players challenging each other for minutes. Summer development for all equals better results during season play.
Reward Team Attitude and Effort
In his book Extreme Dreams Depend on Teams, Pat Williams says the following about rewarding your basketball team's attitude and effort:
The natural tendency of leaders and coaches is to reward individual achievements. The problem is that when teams succeed, it is so often the result of selflessness and sacrifice on the part of people who truly "think team" and never get the glory. So the job of the leader or coach is to dig a little deeper, look beyond the flashy accomplishments of the stars on the team, and finds ways to acknowledge and reward the hod carriers and role-players. Yes, we should acknowledge individual achievement – but we should also recognize the team as a whole – and especially those self-effacing, self-sacrificing team players who make their contribution without making headlines
---
---
Resources:
---
Coach Unplugged Podcast: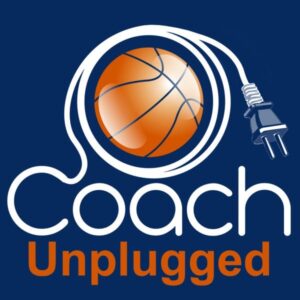 ---
If you found this useful, don't forget to check out additional blog posts at TeachHoops.com. Also, check out TeachHoops on Facebook, Twitter, Instagram and YouTube.
---
Looking for some Great Team Gifts? 
Head over to CandiceGriffyDesigns.com and get 15% off with the promo code: TEACHHOOPS15
Sports Jersey Portraits
Hand painted jersey portraits make a great gift for Senior Night or Banquets.  They have worked hard and pushed themselves to the limit physically and emotionally.  Give them a gift that will be cherished long after they graduate.