Any basketball coach knows the pressure of conducting fair and effective tryouts. No matter skill level, age, or competitive setup, picking the right players to populate your team stands as one of the most challenging choices to make. That's why having the right basketball player evaluation form is integral for your tryouts.
Often times, developing your tryout can be more difficult that even setting up a playing rotation. Tryout day stands as one of the hardest yet most important days on the calendar. How a coach assembles to roster has wide ranging implications for the season.
Basketball Tryouts Form Opinions for Key Player Evaluation
The first question any coach needs to ask themself is: what type of team will you have? The answer to this question will largely influence the types of drills you select. These drills will be staples of any practice plan, but they'll also be valuable evaluation tools during tryouts.
Key aspects to consider are skill and athleticism. Transition drills often provide an effective measure for these areas. In these drills, players need to demonstrate how well they run and what type of shape they're in, as well as how they control the ball and finish. From there, higher level transition drills can evaluate decision making skills as well.
Station work tends to give coaches the opportunity to measure specific basketball skills for individual players. This becomes particularly effective for coaching staffs with multiple members. That said, even if you're working alone, having the players rotate through stations gives you a glimpse of each player's skill level in a given area. These stations can include ball handling, form shooting and free throws, among other things.
Grouping players together for small competitive games also provides basketball coaches with solid information for the player evaluation form. Organize players into 2-on-2 or 3-on-3 competitions to see how they operate in a team environment. In these small group environments, it's harder for players to "hide."
Another important element to consider exists outside the basic skill and athleticism evaluation. The intangible skills of communication and teamwork often separate a player's effectiveness on the floor. Incorporating drills that push these skills to the forefront provide coaches with important information about each player. These drills or situations can shine a light on players with leadership potential. 
Areas of Evaluation
The Basketball Player Evaluation Form provides space for coaches to consider several different skills and traits for each player. Among those areas are offensive skills like shooting, dribbling, and passing. In addition, defense and rebounding skills need measurement. Other general areas on the form include athletic ability, coachability, and game play. Finally, the form provides space for overall strength evaluation.
Basketball Player Evaluation Form Downloadable PDFS:
---
Resources:
The Coach Unplugged Podcast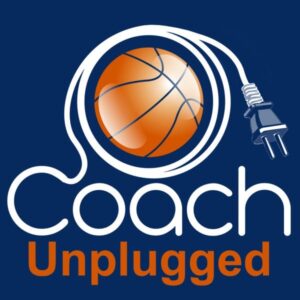 Bonus Episode: Conducting Basketball Tryouts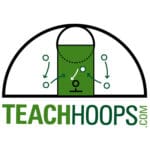 If you found this useful, don't forget to check out additional blog posts at TeachHoops.com. Also, check out TeachHoops on Facebook, Twitter, Instagram and YouTube.