Any good basketball coach knows, in order to go on a run in a game, you'll need consecutive stops on defense. These stops can facilitate a fast break offense and help your team control the clock. But in order to get these stops, your team must stand on those important defensive foundations laid during practice. These skills and strategies should be ingrained in your players, and developing solid team defense drills often helps in this regard.
The following drill might be a simple one, but it helps stress those foundational skills and strategies. It also forces the team to understand the value of getting multiple defensive stops to take control of a game. Here's a look.
Team Defense Drills: 5 Stops
5 Stops stands out among most team defense drills because of its versatility for basketball coaches. This is a competitive practice drill that allows your team to work on both your half court offense and your half court defense. Coaches can deploy the team's base defense for each repetition, or sprinkle in specials.
The progression for this drill is simple: the teams play a "live" 5-on-5 half court set where the defense works to get a single stop. Stops are defined as gaining possession of the ball either through a defensive rebound or turnover. After one successful stop, the defense then must repeat that process for five consecutive possessions.
Defenses are allowed just one foul per five stops. Should the defense foul twice before achieving five stops, the counter resets. Once each team has reached five stops, the drill can continue with four straight stops, then three, two, and one. The offensive team should remain aggressive to challenge the defense throughout this team drill.
This drill is typically done when half court defense is the emphasis for practice. It can be adjusted to 4-on-4 if the team has 12 active players for practice. Coaches can choose to have the defense make five straight stops, or alternate with each possession, keeping score along the way.
Points of Emphasis:
Communication – The defense "talk" throughout the possession, calling out cutters, rotations, etc.
Active Hands – Defenders must play "big," challenging each pass and shot attempt without fouling.
Mental Toughness – Recording five straight defensive stops isn't easy, so defenders must be mentally ready for the challenge.
---
---
Resources:
TO DEVELOP AN UNSTOPPABLE BASKETBALL TEAM AND DOMINATE YOUR LEAGUE, YOU NEED PROVEN OFFENSIVE AND DEFENSIVE PLAYS! 
Click here for: Proven Basketball Playbooks, Drills and Strategies!
Don't miss out on big discounts for TeachHoops Readers:
---
---
Coach Unplugged Podcast: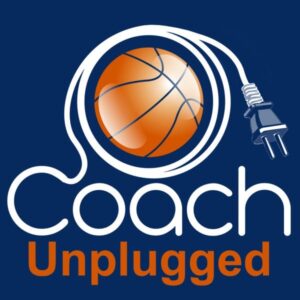 ---
If you found this useful, don't forget to check out additional blog posts at TeachHoops.com. Also, check out TeachHoops on Facebook, Twitter, Instagram and YouTube.