Building basketball team chemistry can be one of the most frustrating aspects of coaching a youth team. Rosters change from season to season, making this intangible task new for each any every group. But establishing the right team culture and building positive chemistry often makes coaching a given team that much more enjoyable.
Importance of Team Chemistry in Basketball
Too often coaches and players judge their basketball team's chemistry by how well everyone gets along off the court. It is an unrealistic challenge to get every player to like each other based on personality. When bringing together 12 to15 players from different backgrounds, you shouldn't expect them to all be best friends. However, that doesn't mean you can't develop chemistry.
To develop chemistry, you must question each individual's actions on the court. When players know and TRUST that their teammates will make the unselfish play, that's when they will develop that mutual respect for each other on the court. When each player knows that their teammates are willing to lay their body on the line, when they know that their teammates won't point fingers if something goes wrong, when they know that their teammates are in it to win it, that's when they develop CHEMISTRY.
 Players don't play hard because they like each other; they like each other because they play hard.
As a coach, you can help develop team chemistry by putting your players in situations to prove their loyalty to the team.
Below are 10 unselfish, 'game winning' plays. There should be a HUGE emphasis on making these plays in practice. Once players take pride in making these plays and they begin showing up in games, you will see your team chemistry get stronger and stronger.
---
10 Plays to Build Basketball Team Chemistry
Take charges
Dive for loose balls
Contesting shots
Setting solid screens
Delivering a pass to an open teammate
Filling the right spots when your teammate penetrates
Sitting in a defensive stance and communicating the entire possession
Listening to coaches with good eye contact and body language
Acknowledging teammates when they make great plays
Helping a teammate up when they're on the floor
Colby Blaine, College of Southern Idaho
---
---
Resources:
TO DEVELOP AN UNSTOPPABLE BASKETBALL TEAM AND DOMINATE YOUR LEAGUE, YOU NEED PROVEN OFFENSIVE AND DEFENSIVE PLAYS! 
Click here for: Proven Basketball Playbooks, Drills and Strategies!
Don't miss out on big discounts for TeachHoops Readers:
---
---
Coach Unplugged Podcast: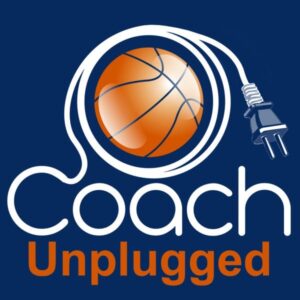 ---
If you found this useful, don't forget to check out additional blog posts at TeachHoops.com. Also, check out TeachHoops on Facebook, Twitter, Instagram and YouTube.