Any team that has hopes and aspirations of a great season needs to ensure that the team chemistry is very solid. An extremely talented team that lacks in the chemistry department could easily fail to meet its ceiling. On the opposite end of the spectrum, a team that is not as talented but has great team chemistry could exceed their expectations. This is where basketball team building comes in.
While the players in and of themselves play a huge role in developing chemistry, I think the coaching staff plays a huge role in that department as well. The staff needs to provide opportunities for the team to develop this culture. Because it cannot be done in your normal practice time. The staff needs to look for ways to create this culture through different activities. Below are some things we have done as a staff to help develop, in our opinion, strong culture through team building.
Basketball Team Building
Lead 'Em Up
This has been hands down one of the best investments our program has made. Lead 'Em Up is a leadership-based program run by Adam Bradley It teaches and encourages leadership habits that bring groups closer together. It is a positive-based program with fun activities that teach selflessness, encouragement, and a "green" mindset. This helps propel athletes into leadership roles as they continue to go through life. It's a program that we run weekly and something our players look forward to weekly.
Dance Routine
We took our athletes to a local dance studio a few years ago for an opportunity to learn a choreographed dance routine to the High School Musical song "Get your Head in the Game." It started where our girls stretched for a bit and then it was time to learn the routine. From a coach's standpoint, it was a lot of fun to see our athletes in new situations to see how they would respond. It is safe to say it was a day filled with laughs and memories that will last a lifetime.
Great Basketball Cookoff
This is a new event we are trying this season and it centers around something our coaching staff and program loves: FOOD! Food seems to bring people together, and nothing brings a team together like a great team meal. We will break the athletes into teams, and each team will create the same dish. In addition, we will have a panel of judges who will then judge which group made the meal the best. The team that is judged to be the winner will receive the glory on social media, but at the end of the day what is really important is the team bonding aspect of the event.
---
These are just a few of a wide variety of ideas that we have implemented over the years. We have had lots of discussions on other ideas and there are other things we have done. The challenge is for every coaching staff to foster a culture and environment where the athletes want to come and work hard every day. We cannot always make everything centered around basketball. I believe that will burn the athletes out very quickly. The athletes need to realize we want to get to know them on a personal level. These fun-filled team bonding activities can go a long way to helping establish that type of positive, team mindset culture.
Kyle Brasher
Gibson Southern High School
Social Studies Teacher
Lady Titans Basketball Coach
Resources:
Coach Unplugged Podcast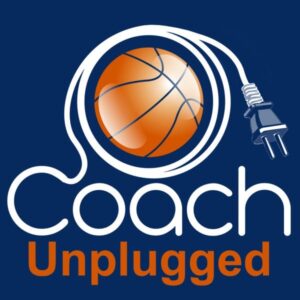 Ep: 407 Team Building ( The 3 H's)
If you found this useful, don't forget to check out additional blog posts at TeachHoops.com. Also, check out TeachHoops on Facebook, Twitter, Instagram and YouTube.