The TeachHoops.com community connects coaches throughout the nation and all over the world. In this basketball coaching interview, Coach Collins connects with Coach Marc Skelton to discuss his basketball journey and his approach to the game.
Coaching Interview: Marc Skelton
Marc Skelton is a former all-state basketball guard from Derry, New Hampshire. He graduated from Northeastern University, then served two years in the Peace Corps in Moldova. Skelton holds a master's degree in education and Russian studies from Columbia University.
Skelton teaches history at Fannie Lou Hamer Freedom High School in the Bronx. He's coached the boys' basketball team there since 2007, winning two citywide championships and one statewide championship.
Coaching Interview: March Skelton's Favorite Drill
Coach Skelton reveals in this coaching interview that his favorite drill one he calls "Popeye." In this drill, a lone shooter spends at least one minute attempting to find the right angle for a shot that only touches the backboard and net. After a set amount of time, the shooter switches sides.
The drill continues with a dribble progression from there. The shooter uses a ball fake, then attacks with the dribble. The shooter is seeking the same "Popeye" shot off the dribble that they'd found in the stationary portion of the drill.
Check out the full interview below!
Resources:
Here's a link to Coach Skelton's book, Pounding the Rock: Basketball Dreams and Real Life in a Bronx High School, on Amazon!
PDF Downloads:
Popeye Hall Court Offense Drills
Cardinals Horns Half Court Offense Set 
Coach Unplugged Podcast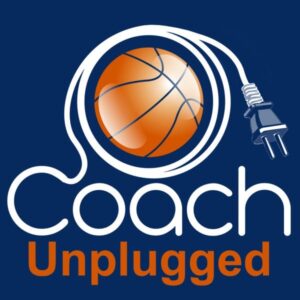 Additional YouTube Links
If you found this useful, don't forget to check out additional blog posts at TeachHoops.com. Also, check out TeachHoops on Facebook, Twitter, Instagram and YouTube.