At some point in your career, if not your season, a situation will arise where you are down three points with two free throws on tap. Or, you could be down two points with one free throw. In these situations, you'll need a missed free throw play for a chance to extend or win the game.
The question is: Are you ready for this situation? Is this a situation you have worked on in practice? While this does not need to be a huge part of your practice planning, it is something that should find a place. This is especially true as you head into your postseason tournament.
Below is a play that we implement each season called Desperado. In it, we work on a missed free throw play to give us a chance to tie or maybe even win the game! This is not something we work on a ton, but we will sprinkle it in at times throughout the season to ensure we are ready for this situation.
Missed Free Throw Play: Desperado
Situation: A free throw shooter MUST miss a free throw at end of a game.
Process:
Run this on side of shooter's arm (R handed shooter= R side, L handed shooter= L side).
Shooter must line their shooting hand up with the vertical side of the backboard square.
Shooter will shoot a high a high arching shot to ball banks off backboard and onto top of rim. This will cause a long rebound for offensive rebounder on 2nd block.
If down 2, rebounder gets it and attempts a shot quickly.
If down 3, rebounder either boards and passes out or tips it out to shooter for 3.
Shooter will go to top of key and 1 guard at top will go to ball side corner while other will got to ball side wing.
The two players at the top need to start moving on the flight of the ball but need to be sure not to cross the top of the key extended until ball is released to avoid a violation. Once ball is released, these players must sprint to their spots.
We like to overload the rebounding side to give us multiple looks for a shot.
In addition to running this play in a situation, you need to find time to allow all of your players to work on missing a free throw in this way. In addition to practicing missing the free throw, practice players grabbing the rebounding for a quick putback or receiving a tip back for a 3 point shot. Just make sure you are prepared for all situations!
---
Kyle Brasher
Gibson Southern High School
Social Studies Teacher
Lady Titans Basketball Coach
---
Resources:
Coach Unplugged Podcast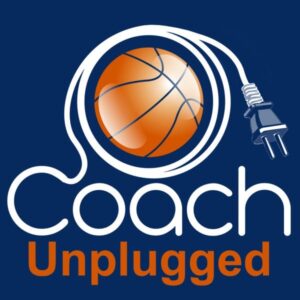 Ep: 686 End of Game Situations