One of the best ways to get a look at any potential new talent for your basketball program is to run an open gym. This activity provides coaches the opportunity to catch a glimpse of potential players to add to the program as the new season nears. Open gyms also give players the chance to flash their skills without the added pressure of performing at more structured try-outs.
Although normally unstructured, an effective open gym needs rules and games in order for coaches to get the best look at the assembled talent. Coaches often watch the proceedings a bystanders, waiting for try-outs to provide direction instruction. But adding certain rules to the traditional basketball open gym often unlocks this activity.
Preseason Open Gyms
One of the most difficult aspects of coaching remains the integration of unstructured time either in practice or during preseason. Running a preseason open gym usually comes well before any try-outs and the season's official start date. Too often, though, open gyms lead to players not working hard and poor decisions being made.
It's rare that an open gym features any kind of meaningful defense. These runs end up looking so different from a regular season game that it's sometimes hard to recognize your team.
But players love the freedom of an Open Gym set up. However, implementing a set of rules or games helps players improve specific skills during the run. This often reinforces offseason work players complete to get better and can be a big help for coaches to maximize limited preseason time.
The normal setup of a basketball open gym leaves coaches with minimal responsibilities beyond supervision. Player arrive, shoot around, and eventually organize themselves into teams to run 5-on-5 full court. Coaches can provide additional structure and perhaps even officiate, but layering rules into this activity helps everyone involved.
12 Basketball Open Gym Rules to Try
Running an effective basketball preseason open gym often comes down to time management. Of course the number of players involved will dictate certain aspects, but coaches should implement specific time restrictions on shoot around and warm ups, as well as open runs. 10 minute running clock games often provide coaches with an extended look without completely tiring out the players.
No Dribble 5-on-5
Zone On Makes, Man On Misses 5-on-5
5-on-5 Hockey (ball has to be dribbled across half court by the person who rebounds it)
Everyone must Touch before you can score.
Post must touch
Weak-hand Layup is worth 3-Points
1-2-3- Paint shots are 1 point, 3's are worth 2, mid-range is worth 3 points
No 3 point shots- everything is worth 2 points
No inbound on Made basket
No ball screens or Switch all screens
Must dribble only with your "weak" hand
Must switch the type of defense you run each possession
These rules add layers to the games for players to navigate. They provide basketball coaches with additional information on the players that might otherwise be hidden in a normal open gyms. The rules also give players an added wrinkle to enjoy while getting their run in.
---
---
Resources:
TO DEVELOP AN UNSTOPPABLE BASKETBALL TEAM AND DOMINATE YOUR LEAGUE, YOU NEED PROVEN OFFENSIVE AND DEFENSIVE PLAYS! 
Click here for: Proven Basketball Playbooks, Drills and Strategies!
Don't miss out on big discounts for TeachHoops Readers:
---
---
Coach Unplugged Podcast: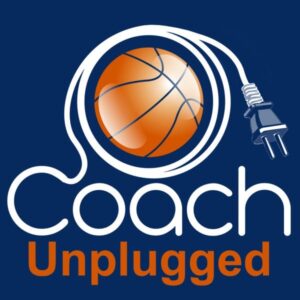 Ep 1427 Open Gyms; Rule/ Games / Ideas
---
If you found this useful, don't forget to check out additional blog posts at TeachHoops.com. Also, check out TeachHoops on Facebook, Twitter, Instagram and YouTube.