The Rule of 3 basketball offense provides coaches with a concise offensive set up to help your team succeed. This offensive approach works against man and zone defenses and makes operating on that side of the floor easier. Some continuity offenses can be difficult to digest, but the Rule of Three basketball offense remains clear with straightforward principles.
What the Rule of 3 offense does for a basketball coach is provide a pared down approach that highlights the strengths of a given team. The key to any good offense is finding the openings, and this does just that. This offense remains predicated on ball movement, player movement, and spacing to create scoring opportunities.
Rule of 3 Basketball Offense: Basic Concepts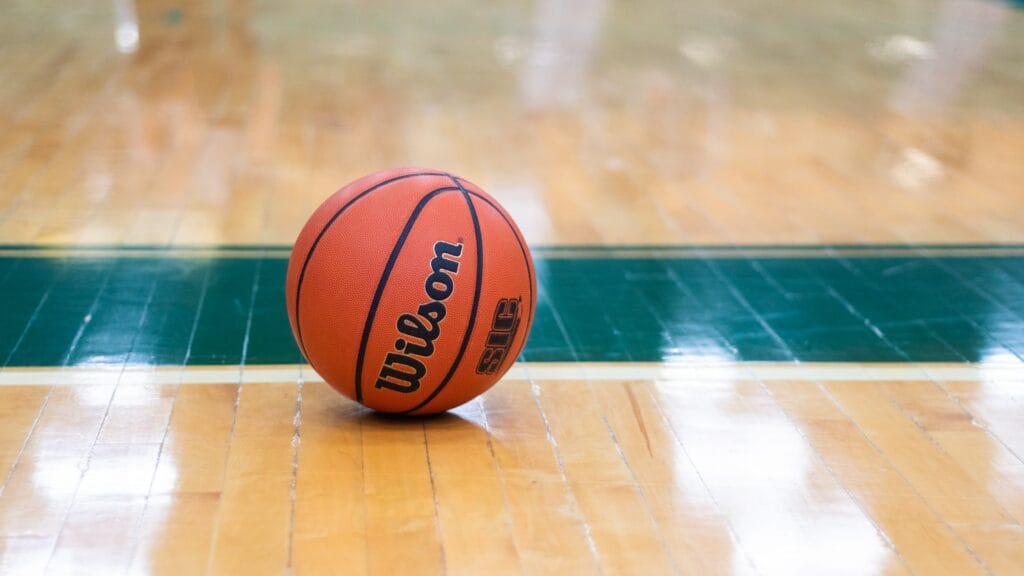 The Rule of 3 basketball offense operates from either a four-out or five-out set. The 5-out alignment clears the key and leverages cutting lanes. It's looking to force defenders into difficult choices, then attacking the open spaces that result. This offensive approach focuses on what cuts, positions, and scoring opportunities you can get based on reading the opposing defender.
The offense features several basic concepts players need to understand. First, everyone moves on every pass. All cuts are based on reading your defender. So, every defensive overplay should result in a backdoor cut. Every pick is a potential slip opportunity. Finally, and perhaps most important, keep the lane clear.
These basic concepts help maximize the effectiveness of the Rule of 3. Each player understands they're moving with each progression. This shifts all the pressure to the defense. To leverage the movement and stress on the defense, offensive players should limit themselves to about three dribbles. From there, make a move to score or make the next pass.
Advantages of the Rule of 3
Continuity offenses like the Princeton offense or the Read and React stand out as effective options for some basketball coaches. However, these offenses often feature numerous layers that can be daunting for young players to memorize and call upon. Players hesitate, thinking through a progression, which allows defenses to counter.
The advantages of the Rule of 3 basketball offense include:
Players don't have to memorize different plays
They learn how to play basketball by reading and reacting to what the defense does
It's hard to scout and defend because cuts aren't predetermined
It can be as simple or as complex as you want it to be
This freedom allows basketball coaches to mold their offense to the talent-level of their team that season. The flexibility of this offense is such that players will adjust with each possession, learning more efficiently in both practice and games.
Not forcing players to memorize specific movements for a set removes the anxiety many young players feel on offense. It helps each player develop a high basketball IQ. Learning how to read and react appropriately is also a valuable skill outside of basketball.
Perhaps the best part of installing the Rule of 3 for basketball coaches is, the unpredictable nature of this offense makes it hard to scout. Players might cut differently each time down the floor, depending upon what their defender does or how their teammates move. And the flexible nature of this offense allows coaches to add complexities as players gain confidence.
---
---
Resources:
---
The Coach Unplugged Podcast