In this ever changing world of trying to find ways to separate yourself from your opponent, it is important to take any step necessary to give yourself an edge over the opponent. We run Rick Torbett's Read and React offensive system in our program and have enjoyed what it has brought to our players. The Read and React sets like 4-Out can be tailored to get touches in specific areas of the floor.
One area where we as a staff felt like were falling short for our players was in a lack of set plays. We always know those times where we are going to need those quick hitters to get a quick bucket, but we wanted to avoid totally changing our system to just throw in a few quick hitters. What we decided to go with was sets using the principles of the Read and React.
What these sets did was allow us to get quick buckets using our offensive principles. But even if we did not need a quick bucket, it still got our players moving within our offensive parameters.
Read and React Sets: 4-Out, 1-In
This Read and React set is utilizing the 4-Out, 1-In look from the Read and React System. The set provides a player who's good working off a ball screen to isolate on one side of the floor.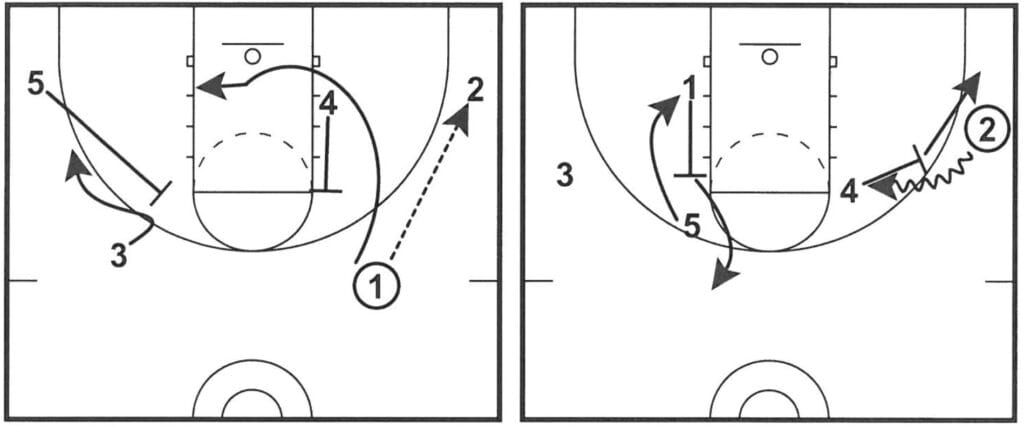 For this Read and React 4-Out set, start with Player 4 on the inside. This puts your best post finisher, Player 5, in the corner to begin. Your point guard initiates the action with a pass to Player 2 in the corner. Player 2 should be your best pick-and-roll creator.
Once Player 1 makes the pass, he receives a back screen from Player 4 and makes a UCLA cut to the basket. As this happens, Player 5 sets a pin screen for Player 3 on the weak side. For Player 2, this first action can also be a catch-and-shoot opportunity.
The second action of this Read and React 4-Out set involves a ball screen. Most of the strong side has been cleared for this action to take place along the wing. Player 4 should pop to the corner or short corner once he's set the screen. On the weak side, Player 1 sets a back screen for Player 5, to get the big man in post position.
The last sequence for this set leaves the decision-making to Player 2. After using the ball screen, Player 2 can attack the rim looking for a shot. Another option is kicking back to Player 4 in the corner or short corner.
As Player 2 drives, Player 3 should complete the Read and React Circle Movement into the weak side corner. That could be a clean look if the opposing defense shifted in help-side coverage.
Player 1 sets up on the wing for a catch-and-shoot opportunity, while Player 5 establishes post position on the weak side block. This set can be run from either side of the floor so that the driver uses his dominant hand on the take.
---
Kyle Brasher | Gibson Southern High School
Lady Titans Basketball Coach
---
Resources:
Coach Unplugged Podcast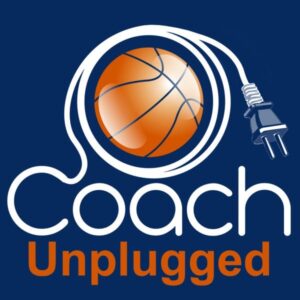 Be sure to check out that episode for some great content on the journey of Coach Torbett, how Read and React came about, and the philosophy behind the offense.
Episode: 901 Read and React with Rick Torbett (Part 1)
Ep: 902 Read and React with Rick Torbett (Part 2)
Ep: 903 Read and React with Rick Torbett (Part 3)
---