Developing the right defensive approach can often be one of the most difficult tasks for coaches at any level. Defense often directly leads to wins. As the cliche goes: Defense wins championships. So when a coach is faced with the decision to develop a pressure system for the team, there are a number of choices. Among them, the 1-2-2 basketball press stands as an effective option, especially for coaches with developing teams.
1-2-2 Basketball Press
The good thing about the 1-2-2 basketball press is that it's fairly easy to coach. This press also stands as a relatively safe option for coaches who don't want to leave the back line of the defense open. This press also becomes particularly effective when the player at the top can provide ample pressure on the ball.
This defensive alignment takes advantage of a team's best athletes. The primary strength of this press remains the constant application of ball pressure. This press also allows the defense to control the tempo and flow of the ball game. It can be particularly useful in places that incorporate a shot clock.
The 1-2-2 press allows the defense to trap along the side line. It often forces the offense into awkward counter alignments, which can lead to mistakes and turnovers.
While other full court presses, like the 2-2-1 or "diamond" press, try to leverage the back court to force a turnover, those alignments often leave the back end lightly covered. The 1-2-2 press keeps a pair of players back, doubling that back line.
This press can be useful in breaking an opponent's offensive rhythm. It can also be folded back into several different half court zones or even a man-to-man.
Coaches must stress protecting the middle of the floor when implementing this press. Coaches should also stress trapping along the side line.
Communication is key with this press, like any other, because each offensive pass will require a defensive realignment on the floor.
Watch the video below where Coach Collins and Coach Jaryt Hunziker talk through all of the alignments and permutations of this press.
Resources:
Coach Unplugged Podcast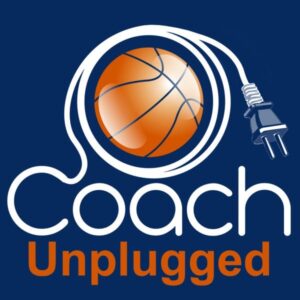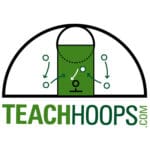 If you found this useful, don't forget to check out additional blog posts at TeachHoops.com. Also, check out TeachHoops on Facebook, Twitter, Instagram and YouTube.