This is the Information we have received from coaches   It is quoted from specific coaches and if something is in-correct please email me at steve@teachhoops.com or reach out via social media (Twitter: @coachcollinsjmm; Facebook group–coaching basketball Click here)
Alabama
The Alabama High School Athletic Association has approved its Return to Play "Best Practices" guidelines for winter sports
Alaska 
starts January 11 (it appears) and will end in late March. Not sure yet on fans and the use of masks may or may not be in play for athletes!
Arizona 
Practice for winter season sports had begun on Nov. 9 for the counties, districts and schools that met metrics to allow for a permissible start, the AIA said. Those schools can continue to practice until further notice, the AIA said.
With surging COVID-19 metrics again hitting the state, Arizona Interscholastic Association Executive Director David Hines recommended to the Executive Board on Monday that high school winter sports competition be delayed until sometime in January.
Arkansas
Limited spectators, no in season tournaments, if a conference game is missed due to COVID reasons and can't be made up the game isn't counted/penalized, for either school. Conferences have choice on a district tournament and how it'll be played, our conference will probably travel to the higher seeded team.
California
Dates shifted, yes, but sports are also played at a different time. For example, boys volleyball is usually a spring sport, but it has moved to the same time as girls volleyball during the "fall sports" that will begin mid December through mid February. Girls tennis is usually a fall sport and it is moved back to the "spring sports" at the same time as boys tennis beginning at the end of February through early May.
They have shifted from 3 seasons (fall, winter, spring) down to 2. So there are a lot of sports happening at the same time that do not share seasons. Makes it difficult for multi sport athletes that have 2 of their favorite sports happening at the same time. Basketball and baseball/softball as an example.
The state of California has always had an 18 hour rule during the week. Games/meets/matches count as 3 hours towards that number, even if a cross country meet only takes 20 minutes, it counts for 3 hours. Plus the practice time during the week. If you play one sport a season, that is very reasonable. There will be more people trying to play 2 sports at the same time instead of making a tough decision. That 18 hour rule will be pushed big time in that case. In addition, the 18 hour rule also states you cannot double up on sports on back to back days.
Delayed Start until March
Colorado
Season moved back to start January. Shortened season (14 games). As of right now, play with masks, no spectators
Connecticut
postponed at the moment after a spike. Prior was playing a shortened season and area teams.  CT has announced we are postponed until January 19.
Delaware
Have not found much looks like they are playing
Florida
is playing every county is different tho. My county (orange) is doing covid testing every few weeks. And we have several in game changes when it comes to covid. Like no jump ball to start game, sanitized ball every timeout, come to game in uniform, etc.  Fl is county to county even though you don't have them as missing. Most counties are pretty normal. Ours unfortunately is not 1 of those. We can only play in county. We could play a tourney vs out of county teams though as long as the games were at a private school in our county.
Georgia
is Playing
Hawaii
Hawaii has  a tentative date of Jan 4….. we still have no protocol or policy
Idaho
Is Playing
Illinois
As of now, Illinois is leaving it up to the local school districts. The governor wanted it moved till spring but the IHSA is not following that guidance. Illinois is currently in limbo (at least my school is). Governor and IDPH both have said basketball is high risk and the season is postponed. IHSA has said the season will commence on schedule. Some have opted out, some are saying they'll play.  Illinois – Health Department says NO to basketball. IHSA- sports association says we are going to ignore you and play. Most schools have announced they will not play due to insurance liability issues. Insurance companies cannot support a school knowingly going against expert health advice.
IHSA sent a survey to delay the season. They meet on 11/11/20 to discuss. Practices scheduled to start next Monday 11/16. Very few schools have committed to participate.
Indiana
Playing. Coaches wearing masks, limited tickets for family pending on school, players are playing on (no masks) at the middle school level in
Iowa 
We are currently as normal. Some conferences are limiting fans but as far as the top goes they have only submitted recommendations.
Kansas
Here is KS, we have some limitations on crowd size depending on the school (most everything is decided local) and we are not having jump balls this year to start the game, instead visiting team will start with a side out.
Kentucky
Kentucky High School Athletic Association votes to delay hoops, other winter sports until Jan. 4
Louisiana
Seem be to playing/ No masks for players
Maine
Under the announced schedule, teams in all winter sports except for wrestling may conduct "skills and drills" practices beginning Dec. 7, with more formal preseason practices and intrasquad scrimmages scheduled to start Dec. 14.
Maryland
MPSSAA in MD granted permission to begin winter sports as early as Dec 7. (First day of tryouts. MD requires 20 days of practice before competition.) However Anne Arundel County where I am just suspended indefinitely all indoor and outdoor workouts, practices and training due to a surge in cases locally. Dev 7 is now up in the air. The original plan a month ago was a 2nd semester winter sports season starting in early February.
Massachusetts
MA… still being negotiated. Youth basketball not happening as of now.
Michigan
I'm in Michigan and our players have to wear masks at all times, even while playing. Coaches, fans, and refs will be masked too. No more than 2 spectators per player/coach, no locker room use for practice, no jump balls for games. Michigan is playing but has instituted a ton of restrictions/rules. Refs can't the ball. No jump ball. Coin flip if game goes into OT. Have to play with masks on. Etc.
Minnesota
18 games instead of 26 for the regular season. Section play offs, the state tournament is undetermined as yet. Two family members per player can attend. This could change as COVID-19 numbers are rising.
Mississippi
Seems to be playing
Missouri
Missouri is playing and pretty much like nothing happened. Looking like our bench is going to be 6 feet away from each other
Montana
Delayed start of 1 month. Reduced spectators based on county health recommendations. Games start Jan 2
Nebraska:
Nebraska currently: 25% capacity, limited to house hold members only effective till Nov 30. Masks worn by all except those on floor. No pregame or post game hand shakes. Masks on bus rides. Athletes responsible for their own water bottle during games.
Nevada
Do not seem to be playing
New Hampshire 
A tentative start to competition is set for Jan. 11, 2021.
New Jersey
As of now NJ is playing. Shortened season. Players are supposed to wear face covering while on bench. Not sure how that will work/be addressed. No fans at all. NJ: 14 regular season games. 1 scrimmage. Down from 25ish and 4. Home and Home with the same opponent each week. Limited state playoffs.
New Mexico
NM no sports at all happening In The state. New Mexico tentative start date Jan. 4th 2021 with 18 game schedule
New York 
We have confirmed with state officials that low & moderate risk winter sports may begin play on Nov. 30. We continue to examine opportunities for high-risk sports to be played with strict risk minimization efforts in place. At this time, high-risk sports are not authorized. New York recently got moved to January 4th
North Carolina
North Dakota is playing a full season at this point. Masks during games and practices just came down for volleyball so I expect it is coming for winter sports. We have been doing open gyms with masks.
North Dakota
Winter High School Sports & Activities Suspended in North Dakota Until December 14
Ohio
The Ohio High School Athletic Association reaffirmed its plans Wednesday to move ahead with winter sports as scheduled, notifying athletic directors across the state while providing results of a recent survey.
Oklahoma:
Is playing.   Oklahoma we put signs up to wear masks, and social distance but games are packed like sardines and no masks. Game un changed
Oregon 
winter seasons slated with our athletic association, OSAA, to start December 28th with a short 7-week season. However our governor says no full contact sports which basketball has been designated, until OR phase 3 which is a long ways off… a reliable COVID treatment or vaccine is required. Oregon reduced games from 24 to 14. Season from 14 weeks to 9. Pushed start back by 6 weeks.
Pennsylvania
PA is starting basketball on time on Nov 20 with full schedules planned.  Many schools are starting to shut down
Rhode Island
Season shortened from 17 to 10 games then playoffs.
Possibly Varsity only no JV , Max roster 15 but only 12 dress for games. Games played on Saturdays. 2 spectators per player no student fans. All players will wear masks even while playing
All subject to change
South Carolina
limit number of fans … follow protocols as far as distance on bench, players/coaches wear mask while on bench… HSL has recommended playing same opponent back to back (Tues/Fri), tournaments pretty much have been canceled… recommending coming dressed to games, limit use of locker rooms.. have several basketballs for use during games…
South Dakota
South Dakota is starting as normal. Fan limits are on school to school basis.
Tennessee
Playing
Texas
Game limit of 27, no tournaments. Only one game allowed during school week. —-Nov 10 Texas, 1st game today, must wear a mask while playing and on the bench. No fans allowed in the gym
Utah 
Gov tonight declares a state of emergency effective tomorrow due to rising Covid cases and limited hospital space. Late-night order includes a statewide mask mandate and orders people to restrict casual social gatherings to family only. No youth or high school sports
Vermont 
A tentative start to competition is set for Jan. 11, 2021. Vermont, practice start 11/30, games begin 1/11/21. Right now no spectators.
Virginia  
At this point VA is starting winter sports on Dec. 7th with a condensed season and championship bracket.  For public schools, high schools are slated to start practicing in a couple of weeks, cutting season by about 25% of games, no spectators in the gym. I'm a middle school coach, and we are not slated to start practicing until January, have cut about 20% of the games, and only 1 parent per kid in the gym (no siblings)
Washington
No fall sports in WA State; we are supposed to start basketball on 12/28/20. Currently practicing; only 5 players and 1 coach per practice.
West Virginia
Gov. Jim Justice issued an executive order on Friday morning that the high school winter sports season will postponed until Jan. 11 at the earliest.
Wisconsin
Dane County is not playing. The WIAA is going on with a season….Yes we are doing wrestling and winter sports when our state is on fire.  Our State Association has done NOTHING to push for a later start or second season.
Wyoming
The WHSAA has not pushed back the start date for any winter sports
Countries around the World
Japan. Back to Normal
Ontario, Canada (a province, not a state) is currently not playing winter sports
In Italy all youth basketball is suspended. Only the first two male and female championship are playing
England is in a lockdown until early December so just about all competitive matches put back to a January 2021 start.
Sydney, Australia – we have been playing since July (on and off). No masks but at times no spectators. All change rooms are closed so you need to turn up in your gear. Players must sanitise hands as they sub in and out as well as out of timeouts and breaks between quarters/halves. Now each player is allowed one spectator to any indoor sport but spectators must remain socially distanced. Seems to have worked well so far.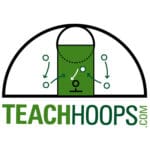 If you found this useful, don't forget to check out additional blog posts at TeachHoops.com. Also, check out TeachHoops on Facebook, Twitter, Instagram and YouTube.