Basketball is a sport that requires both offensive and defensive skills. And while flashy scoring gets much of the attention, a solid defense is equally important to winning games. In basketball, one of the key aspects of defense is on-ball defense, which involves guarding the player with the ball and preventing them from scoring or passing effectively.
In this blog post, we'll explore 10 fundamentals of on-ball defense according to coach Ernie Woods, including techniques, strategies, and tips for becoming a more effective defender on the court.
10 Points for On-Ball Defense
Ernie Woods has have long been recognized as having one of the best defensive minds in the game of basketball. The following 10 points come from the chapter entitled "On Ball Defense" from his book Advanced Basketball Defense.
Ball pressure is the single most important element of team defense.
To be successful, players must possess a working knowledge of the basic defensive concepts and fundamentals.
"On Ball" defensive fundamentals are comprised of three basic components: Pressuring and attacking the player with the ball, containing a dribbler and attacking the picked up dribble.
Pressuring the ball handler makes dribbling and passing more difficult, and increases the chances of an offensive mistake.
When guarding a player with the ball, the defender should attack and take away the "Triple Threat" options by forcing the opponent into dribbling.
The defenders should influence ball handlers to the closest sideline or baseline push point. In keeping the ball out of the middle of the court ("Red Zone"), it not only reduces the offensive operating area, but it also creates help side defense.
On dribble penetration, it is important that the defender protect the "Elbows" and "Blocks". Do not allow the dribbler penetration into the three second area.
Defenders should constantly anticipate and immediately attack any player that picks up their dribble.
Defenders must have a hand up and contest every shot. Since shooters know where the ball is going as soon as it leaves their hand, they must be boxed out.
Taking a charge is a really big play in basketball. However, in taking a charge, players need to be taught to absorb contact by tucking their chin in and executing a shoulder roll.
---
---
Resources:
---
Coach Unplugged Podcast: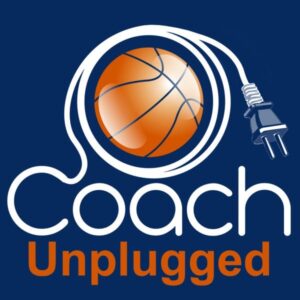 ---
  Practice Planner Live
Failing to prepare is preparing to fail! Quickly create, organize, & manage your practice plans all in one place to help win games.
Create detailed practice plans! Add drills, notes, diagrams, videos, & groups with an easy-to-use interface to create a detailed practice plan in no time!