As the sun sets on summer and the echoes of bouncing basketballs fill the crisp autumn air, it's that time of the year again – youth basketball tryouts. The anticipation is palpable, both for the young athletes vying for their spot on the team and for the dedicated coaches who will guide them through this pivotal journey.
In this blog post, we're lacing up our sneakers to dive into the art of preparing for and conducting youth basketball tryouts. From crafting a well-structured evaluation plan to fostering a positive and inclusive atmosphere, we'll explore the essential strategies that will help you identify the diamond-in-the-rough players and build a team that thrives both on and off the court.
Preparing for Youth Basketball Tryouts
The first question any coach needs to ask themself is: what type of team will you have? The answer to this question will largely influence the types of drills you select. These drills will be staples of any practice plan, but they'll also be valuable evaluation tools during tryouts.
The first thing to consider is athleticism. Coaches need to implement some sort of transition drill into any effective tryout. Players need to demonstrate how well they run and what type of shape they're in. From there, higher level transition drills can evaluate decision making skills as well.
Beyond transition drills, coaches should definitely include station work as well. This is particularly useful with multiple coaches on staff. But even if you're working alone as a coach, being able to have the players rotate through stations will give you a glimpse at their skill level. These stations can include ball handling, form shooting and free throws, among other things.
Small game groups also provides the coach with a good read of the players during tryouts. Having the players play 3-on-3, 2-on-2, or even 1-on-1 brings together several of the evaluation elements you need to consider. In these small group environments, it's harder for players to "hide."
Another effective practice during basketball tryouts might be to teach a new drill or offensive set. This forces the players to pay attention for a long stretch of time. It also provides coaches with a look at who the most engaged athletes are. Coaches also get a sense of who the most "coachable" players are during these teaching moments.
Finally, adding some element of communication and teamwork remains incredibly important and valuable. These drills or situations can shine a light on players with leadership potential. They also provide players with an opportunity to stand out among the others.
What to Look For In Players
Assembling a roster can often be a difficult task. But the first thing a coach should consider, especially when working off a roster that has returning players, is, which of these new talents can fill a specific role.
Of these potential new players, are there any that clearly make the team better? Which of the player will the team community? What positions might these new players fill?
Coaches should always look for specific elements as well. Among those elements:
Athleticism
Attitude
Effort
Physical aspects (height and length)
X factor
---
---
Resources:
Downloadable PDF Content
---
Coach Unplugged Podcast: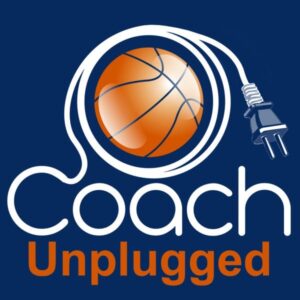 ---

Youth Basketball Coaching Made Easy
If you coach a K-8th grade team, we have hundreds of resources. All laid out in an easy-to-follow, step-by-step system to save you time and money. Check out coachingyouthhoops.com today!
---
If you found this useful, don't forget to check out additional blog posts at TeachHoops.com. Also, check out TeachHoops on Facebook, Twitter, Instagram and YouTube.